Last night we hit up the drive-in theater off Redwood Road. For those that know us, know this is a special place for Chris and I. If you need a little refresher, read
here
.
One of the goals we set when we bought our truck was to see lots of drive-in movies in it. Last night we test it out for the first time, and it was great. We were worried it would be too small in the back to fit all of our cushions and what not, but we got everything to fit and we made it super comfy. It was great!
Plus the best part was we had a prime spot right in the dead center of the parking lot. It was awesome!
We watched these two movies:
Men in Black 3 & The Avengers
The weather was perfect, and it was a great night! Can't wait to do it again with my hubby.
Too bad Sadie girl can't come along with us...haha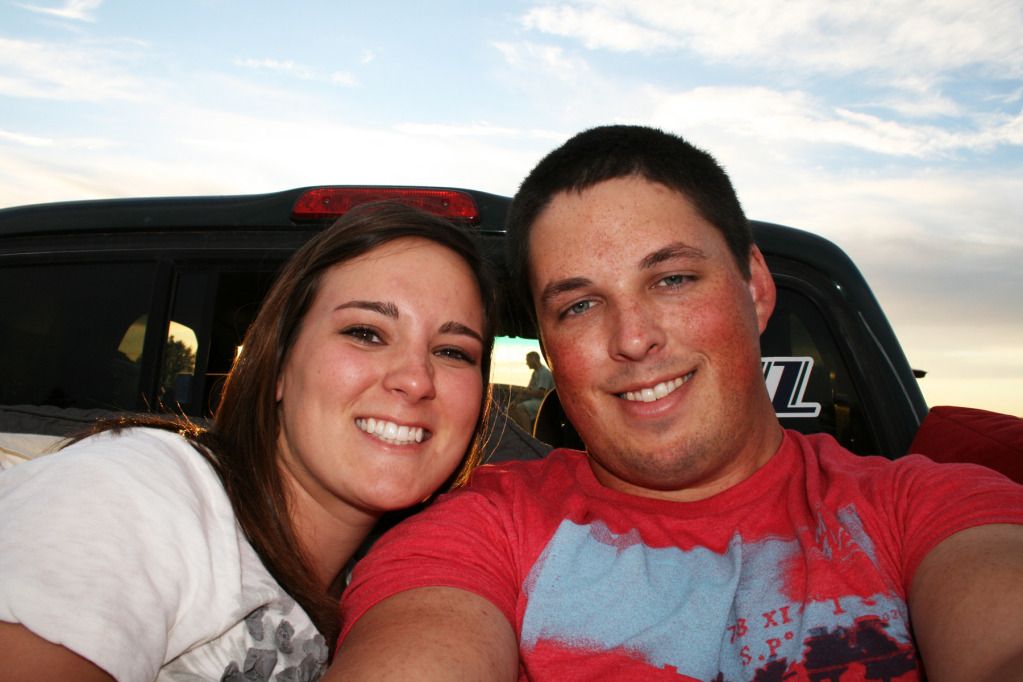 (sorry about the pictures on top...I can't figure out why they are way off center...oh well!)